Nerja is often described as the jewel in the crown of the Costa Del Sol. Situated about 70 kilometres east of Malaga International Airport, which is connected to Nerja by a dual carriageway motorway.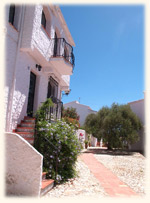 The town is surrounded by the spectacular Almijara Mountains and has kept its genuine Spanish character with attractive white buildings, small fishermen's cottages and twisting narrow cobbled streets and alleys. The surrounding countryside is kept marvellously green due to numerous springs from which Nerja gets its name. In moorish times it was called Narixa, meaning rich in water. The climate is one of the most equitable in Europe - rarely too hot in summer, or too cold in winter.
In the centre of the town is the historic Balcon de Europa, a promenade jutting out into the sea giving panoramic views of the coastline to the East and West, and from here visitors can hire a horse-drawn carriage to explore the town.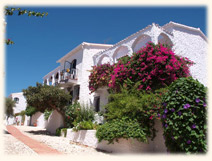 There are numerous restaurants and cafes to suit all tastes as well as many small shops. A weekly market is held every Tuesday throughout the year. Nerja has a total of 6 beaches within its boundary, the biggest of which is the Burriana to the East of the town. Beach restaurants, cafes, sun beds and a small supermarket are to be found here as well as the usual water sport activities.
Some 3 kilometres to the east of the town, near to the Village of Maro, are the world-renowned Nerja Caves. They contain spectacular stalagmites and stalactites in the cathedral like caves, one of which is used every year to stage an International Music Festival.